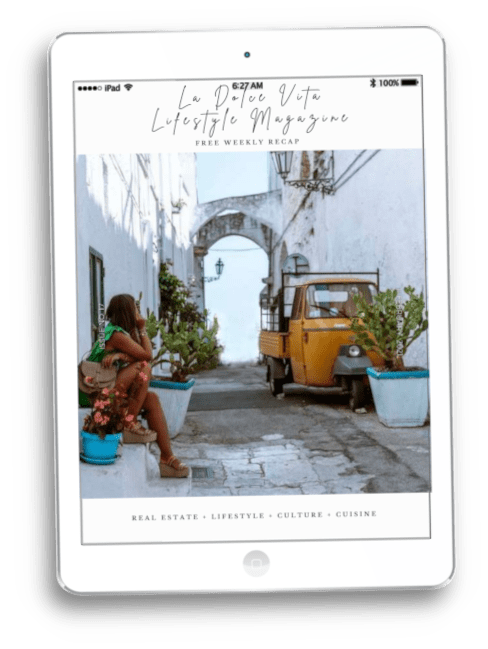 In addition to the weekly digital magazine, VIP Members of La Dolce Vita Lifestyle & Italy Property Magazine enjoy exclusive benefits that are ONLY availble in the VIP Member Portal.
These include the following bonuses.
Exclusive VIP Training to Teach You How to Buy Property in Italy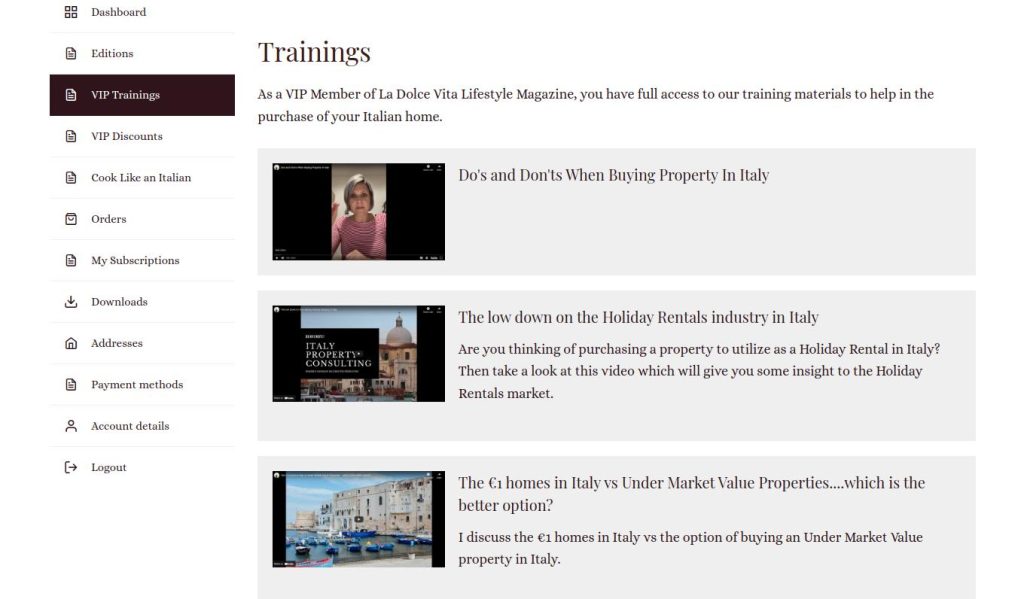 Get deep insight from Nikki Taylor on all aspects of buying, renting and living in a property in Italy.
Exclusive VIP Discounts to Save Money on Essential Services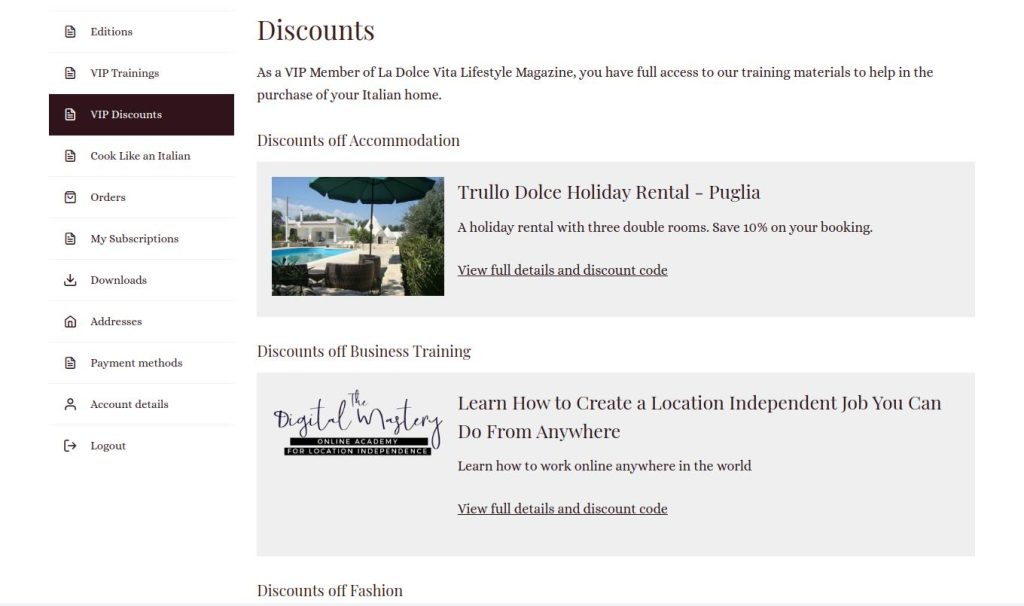 Enjoy a variety of discounts for accommodation, business training, fashion, cooking, learning Italian courses, tours and more.
Curated Authentic Recipes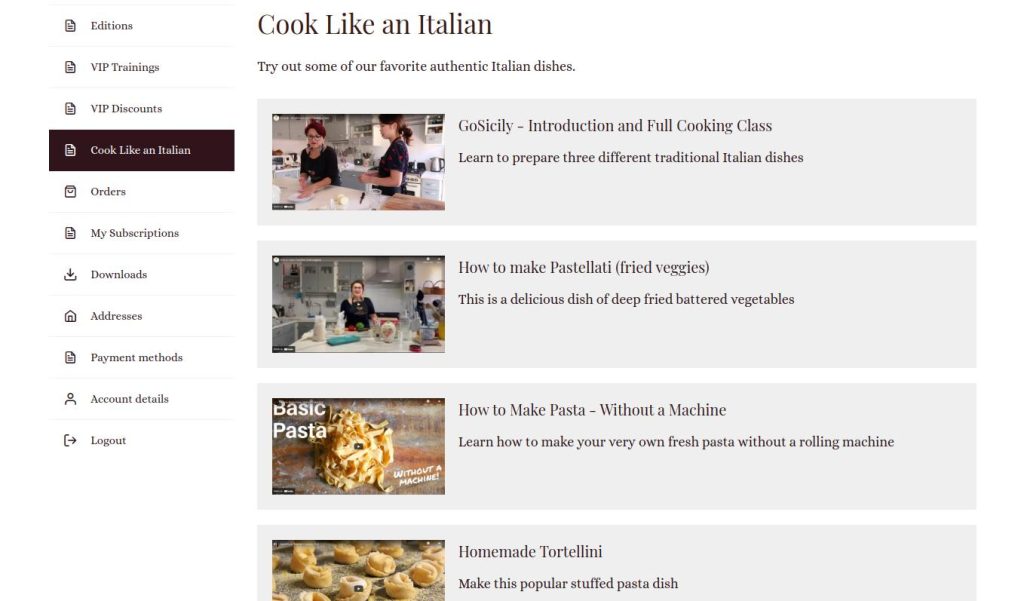 We share our curated list of our favorite authentic Italian recipes so you can start to get a taste for Italy before you arrive.
Don't delay, get started finding your Italian dream property now