If you are a lover of Baroque style architecture, then the stunning town of Martina Franca in Puglia, in the heart of the Valle d'Itria will be just the ticket for you.
One of the most sought after towns in the Puglia region of Italy, Martina Franca is becoming more and more popular not only with tourists but also with overseas investors looking to purchase luxury villas, trulli to utilise as holiday rentals.
Martina Franca is one of Puglia's biggest cities, and is also known as the "city of festivals". With it's some 50,000 inhabitants, it is an excellent city to visit all year round.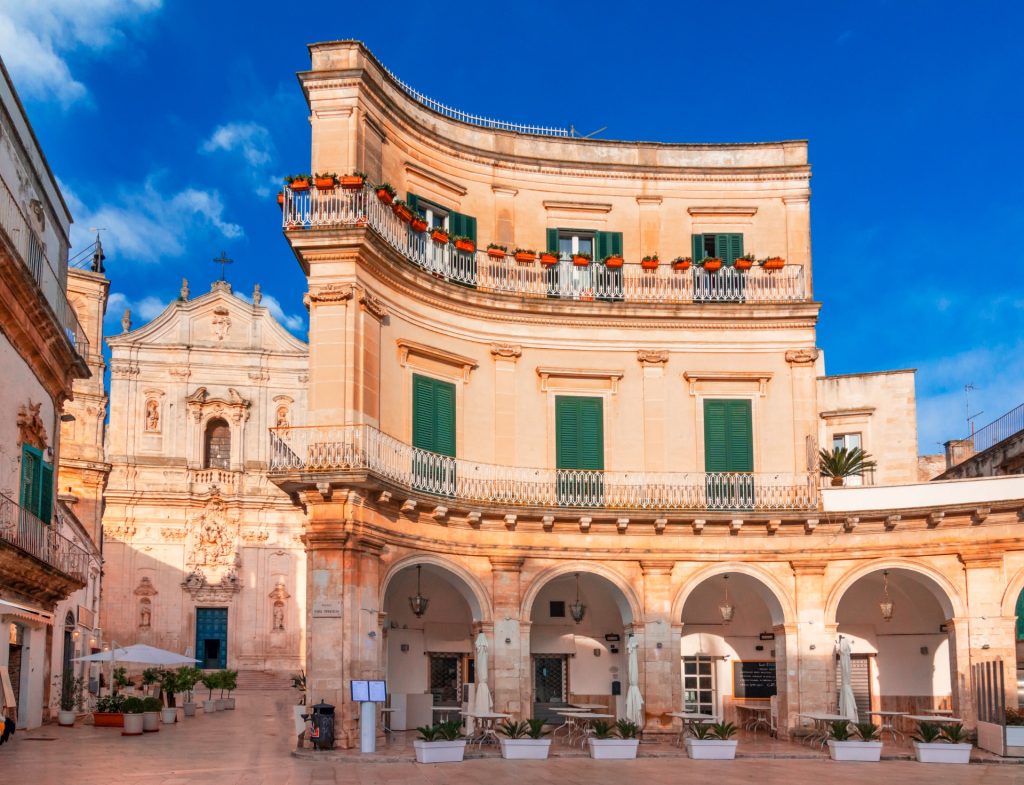 If you love the Baroque style churches then you must check out the "Basilica di San Martino" the city's patron saint which is right in front of Piazza Maria Immacolata, a stunning piazza of semi curved buildings where underneath are a variety of restaurants and bars, a perfect spot for an aperitivo and some people watching!
For those coming to Puglia with the view to purchasing a property for sale, now is a great time to invest.
The market is booming with many looking for property for sale in Puglia, and if you are someone that likes to get "ahead of the market" curve, then Martina Franca is definitely a place you should be considering.
Think of quaint apartment in the historic centre, full of original detail, the famous chianche flooring that Puglia is known for, plus the stunning star vaulted ceilings, beautiful terraces that overlook the piazza.
Properties for sale in the old town can start from as little as €30,000 which will definitely not dent the wallet and rental properties in Martina Franca are earning a solid income which is growing consistently with the demand.
Martina Franca is perfectly positioned to be in close proximity to Alberobello, Locorotondo, Cisternino, Ceglie Messapica and Ostuni. It is the largest town in the Valle d'Itria and definitely is one to add to your bucket list for travel or if you are thinking of purchasing a property for sale in Puglia then start doing some research!
The old town of Martina Franca was most recently used as a film set for the next Hollywood blockbuster featuring Angelina Jolie, so if you want to get ahead of the market, make sure you are purchasing a property here before the movie is released, we predict the housing market here will skyrocket as a result!
You heard it here first!
If you want to get the low down of the best properties for sale not only in Puglia but the rest of Italy, you will find them by subscribing to "La Dolce Vita Lifestyle Magazine" by clicking HERE.